AKA Mr. B, or Mr. Fleet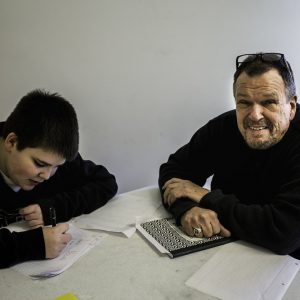 I have a Bachelors Degree in Business Administration from Elon, and a Master's Degree In Education with Special Education major from Old Dominion University. I am certified to teach History/ Social Studies, middle school language arts and Special Education. I have about 20 years of teaching experience, most of which was in Virginia. In 2009, I went to Qatar where I taught History and Social Studies to Arabic students.
In addition to education, I have experience in the field of aviation, where I have worked as a mechanic and purchaser, in the military (Marine Corps 4 years) and in the private sector. Lastly, I have served as a Legal assistant/Investigator for a law firm in Norfolk, Virginia in addition to having been a private investigator.
I have had the opportunity to travel and visit other parts of the world including Japan, the Philippines, Vietnam and Turkey. I have a daughter who is a nurse practitioner, 3 grandchildren (age 3-7), and son-in- law who reside in Dallas, Texas. I love to travel and ride my motorcycle. I am a member of the Christian Motorcyclists Association and treasurer for the Burlington Chapter known as Faith Riders. Among the intermediate school students. I seem to be known as someone who likes to joke and tease them; I am and I do- I plan on continuing. Laughter is great for the soul.
I have enjoyed my first year working with the students in Montessori and I look forward to continuing my work with Providence and improving ways to reach your students with a means to learn and ways to appreciate learning. It is a lifelong process.
Thank you for entrusting your students to us.