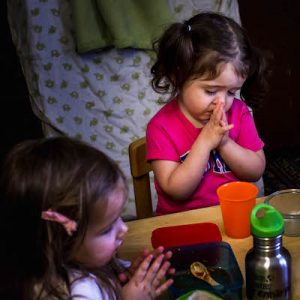 Ok… so this is a "Christian" school…so what does that mean? As parents our kids are going to be in an environment outside of our house for hours each day. We want a place that values what we value. But the term "Christian" can mean so many things to so many people and it can be hard to really identify the "values" of a particular school. So as the Head of School I just want to share with you my heart-beat and hope it helps you to decide if Providence is the community you want to be a part of.
I've had a guiding verse in my life that helps me understand really what our mission is: "Love the Lord your God with all your heart, soul, mind and strength" and "Love your neighbor as yourself". I like this scripture because it sums up a lot of things.
1. We need to love God
2. We need to love others
3. We need to love ourselves
If we can love like this, it would take care of many of our concerns as we, and our children, navigate life.
1. God is our creator and He loves us and His word guides us. Life is just plain better when we have a love and respect for Him and His word.
2. We need to love others – all of us were made in God's image (Genesis 1:27) Regardless of how or what we believe, we all carry that image and we so desperately need to respect that about each and every human being we meet.
3. We need to love ourselves. It sure is hard to love others if we can't love ourselves. The same dignity and respect we give others, has to extend to ourselves. There needs to be self-awareness to honor our needs, so we can meet the needs of others.
It is also important to help children form core beliefs that are age appropriate. Here are the core beliefs we nurture for each grade level.
In addition, we need to do this with our whole being. We need to nurture "the heart, soul, mind, and strength" of each child and each parent.
So if that definition of "Christian" works for you, this just might be the right school for your family.